Our Mission
The AWI Sheep Connect NSW grower network is AWI's key investment in extension for the NSW sheep and wool industries.
The AWI Sheep Connect NSW mission is, "To provide NSW sheep producers with a dedicated network through which they can source relevant, reliable and timely information and expertise to enable better business decisions" AWI Sheep Connect NSW consults with and is guided on strategic direction by a Project Advisory Panel. The aim of this panel is to ensure that AWI Sheep Connect NSW remains connected to and meets the needs of its members by engaging with current industry priorities and opportunities. This panel consists of producers from all areas of the state, ensuring a complete coverage of all sheep producing areas of the state.
The network's objectives are:
INFORMATION
We deliver timely and relevant information to sheep producers in response to industry requirements. Technically robust, and packaged into consumable servings underpins our delivery methods. We know our members are time poor, so our commitment is to wade through the information and make available the key messages with links to further information.
LEARNING
We are increasing the range and relevance of available information and learning opportunities across the NSW sheep industry. There is much information available and our commitment is to gather and disseminate useful, timely, credible and tested information. We are committed to building capacity and inspiring practice change for the benefit of the individual and industry.
AGILE
We understand that today's industry needs are constantly evolving, as technology plays a greater role in the delivery of information. We are also mindful that some things remain constant in the way we like to receive information. In keeping with these important elements of provision of information, we pride ourselves on being agile in the way we are able to deliver your information needs - in a variety of ways, how you want it, when you want it, and what you want!
ENGAGEMENT
We enhance and share industry intelligence by facilitating two-way communication and cooperation between sheep producers and industry service providers. Our Advisory Panel is at the heart of this process, and in addition, we listen to membership feedback and provide events and opportunities that reflect this engagement.
Our Team / Producer Advisory Panel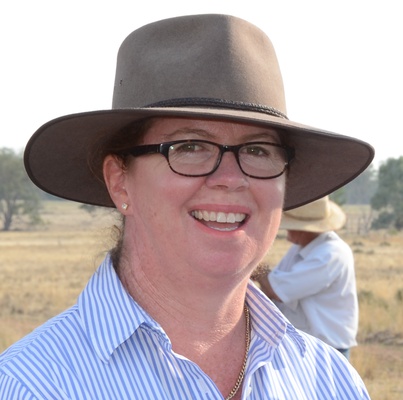 Megan Rogers
Megan manages the AWI Sheep Connect NSW network from her farm office at Forbes in Central West NSW. Here, she and her husband own a mixed farm. Megan has been involved in the agricultural advisory area all her professional career, and she also runs an independent sheep consultancy business, providing advice and advisory services to farmers, and the wider agricultural community. Megan's passion lies in grower extension, and she has been involved in the development of extension programs tailored to the sheep industry.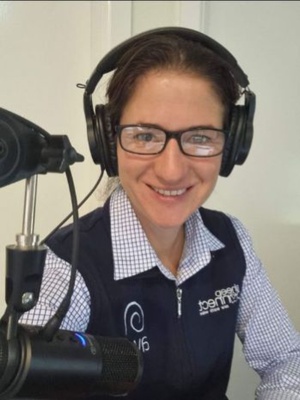 Dr Fiona Macarthur
Fiona is responsible for coordinating the webinar and podcast (It's time for ewe!) programs. Fiona has developed quite a community of webinar and podcast followers, and has delivered a vast number of webinars, leading the way with delivery of information via online platforms.